Reboot
From BruCON 2012
[edit]
REBOOT screening
Date  : 25th of September
Time  : Doors open as of 19h
Location : Monasterium Ghent, Oude Houtlei 56 - 9000 Gent
What  : Screening of REBOOT and Q&A with director Joe Kawasaki.
Trailer  : http://www.rebootfilm.com/trailer
[edit]
Description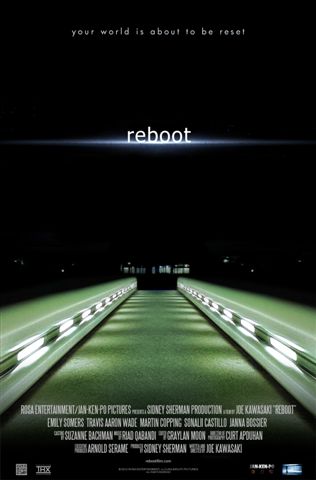 Set within a dystopian world that is a collision between technology and humanity, "Reboot" touches upon many of the current social and political concerns that arise from becoming more and more intertwined with the virtual. In contemporary Los Angeles, a young female hacker (Stat) awakens from unconsciousness to find an iPhone glued to her hand and a mysterious countdown ticking away on the display. Suffering from head trauma, and with little recollection of who she is or what is happening, Stat races against time to figure out what the code means, and what unknown event the pending zero-hour will bring.
[edit]
Play the game!
There is an interactive game available at www.rebootfilm.com/scoreboard . join in to win great prizes!